Pro Conference Equipment Manufacturer
Haitian Electronic Technology Company, is a China conference system manufacturer devoted to technological innovation and the research and development of IR wireless conference system, digital video conference system, and discussion conference system. However, to accommodate the diverse needs of our clients, we also manufacture video tracking system, IR language distribution system, voting system, wireless microphone system, and a wide variety of conference system products. Our products are used for monitoring, command and dispatch systems, as well as inquiry systems for public security, firefighting, military, railway, aviation, and other fields. We offer customized products according to our clients' specific needs, as well as OEM service upon request.
Main Products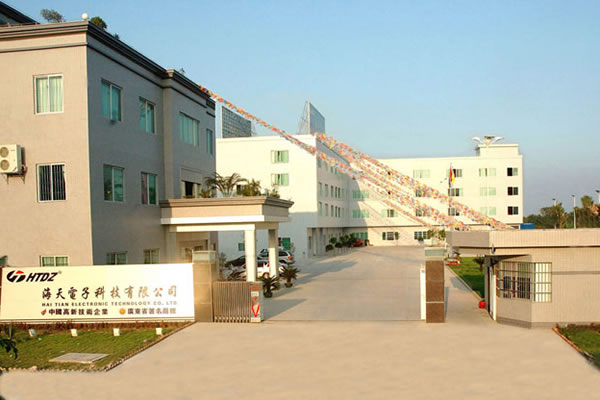 At Haitian Electronic, we have over ten years of experience in the design and manufacture of conference system equipment. All our manufacturing procedures, as well as our company management practices, are performed according to the ISO9001 standards. In addition, our staff receives continual training, which helps to improve manufacturing skills and eliminate human error in the production of our IR wireless conference system, digital video conference system, and discussion conference system. Our quality control personnel carefully inspect products utilizing precise testing equipment that includes our audio analyzer, RF signal generator, and audio distortion meter. This meticulous attention to detail helps to ensure that our conference system equipment is reliable and meets our clients' high expectations. Our attention to innovation and quality is why Haitian Electronic has been awarded more than 50 patents and has been named as a China Hi-Tech Enterprise and a Guangdong Famous Brand.
As an experienced conference system manufacturer, we work hard to keep costs down for our customers. One way we achieve this is by establishing long-term business collaborations with carefully selected suppliers. By acquiring excellent quality materials at reasonable prices, we are able to pass this savings to our clients. In addition, using our own cable production equipment and injection molding equipment enables us to manufacture some of our raw materials at our own plant, thus reducing our outsourcing costs. Also, our company is conveniently located in Enping City in Guangdong Province, near Hong Kong and Macau. This well situated location affords us easy access to seaports, airports, and a complete highway system. This translates into lower shipping costs for us as well as our global clients. Combined, all of these factors enable us to provide high quality and competitively priced products to our worldwide clients. Currently, our IR wireless conference system, digital video conference system, discussion conference system, and other products are exported to many countries including France, Germany, Italy, Spain, Poland, Russia, Korea, Iran, Dubai, Zambia, India, and more.